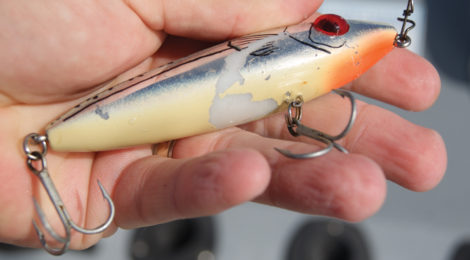 Anglers that conquer the hurdles Mother Nature throws will find success this spring.
Story and Photography by Nate Skinner
Springtime tends to have a washing machine effect on our upper coast bays and estuaries. Typically strong winds gust from the south on a regular basis, while lingering late season cold fronts will add occasional, stiff north winds to the equation. There's a chance that the wind will blow from all directions of the compass in a week's time, especially during the month of March.
Spring additionally provides some of the largest variations in tide levels for the calendar year. Extreme low tides along with bull high tides are the norm throughout the third month.
To top it all off, this time period is also when the watersheds that drain into estuaries from the Matagorda Bay system to Sabine Lake begin to receive some of their heaviest rains. March to June are historically the wettest months for the Lone Star State, particularly in the central and eastern portions of Texas where freshwater run off ultimately ends up flowing through bays along the upper Texas coast. Combine this with the fact that the Old Farmer's Almanac indicates this year will see above average rains starting in March, and dealing with another year of significant freshwater inflows seems almost inevitable.
These variables are what anglers are met with to kick off spring fishing on Texas' upper coast.