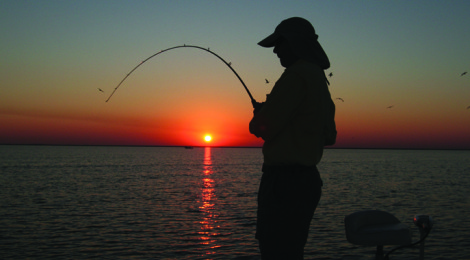 At times a shallow draft boat will effectively cover productive water while you remain on board and catch fish.
Story and photography by Robert Sloan
Some compliment those that have years of experience by calling them veterans. Others jokingly refer to their extended tenure of plying their trade that started "since the beginning of dirt."
Capt. Charlie Paradoski could fall under both categories. He has been working as a fishing guide, first in Galveston and now in Matagorda for decades. In recent years he's had one big complaint – he can't get a lot of his anglers out of the boat.
He started out as a wade fishing guide but for one reason or another, his customers like so many other anglers, don't want to get wet. The concept of wading for their fish is not on their menu. Instead they prefer to stay in the boat where it's high and dry, with all the comforts of home – a cooler full of drinks, cold fried chicken and the luxury of having a guide to net the fish, ice 'em and move from one location to the next.