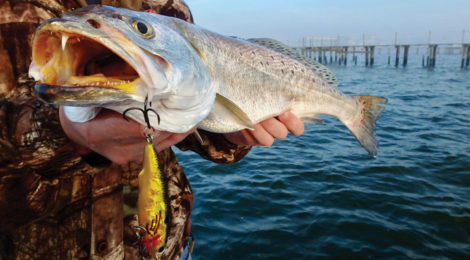 Texas Upper Coast provides anglers with an abundance of diverse opportunities for a variety of conditions.
Story and Photography by Nate Skinner
Transition. It's a term that seems to be a nearly constant topic when it comes to fishing, and the last month of the year is no different. The fall months have zipped on by and December has the potential to bring about more abrupt changes in the conditions along Texas' Upper Coast.
Some days may be mild and provide anglers with pleasant, autumn-like weather. Others may see Mother Nature showing her ugly side, with spitting rain, frigid temperatures and blustery winds. It's not unusual to the see the wind blow from all points on a compass in a week's time. Plus the air temperatures are likely to span a range of 20 degrees or more during that same period.
This yo-yo affect of cooling down, warming up, and then cooling down again can make patterning fish an arduous task. Combine that with ever changing wind directions and all of a sudden finding consistent action starts to sound downright impossible.