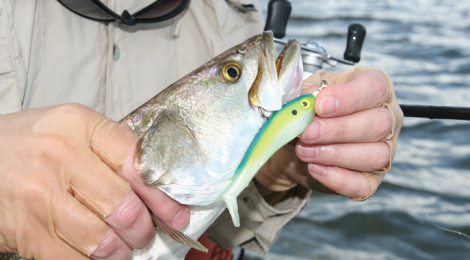 Escape to a backwater fishing paradise that is no longer off-the-grid.
Story and Photography by Robert Sloan
A million dollar boat ramp has just opened up a whole new fishing paradise on the upper Texas coast.
There aren't too many places left in the Lone Star State that are considered to be hidden fishing jewels, but it's a fact that Keith Lake and it's surrounding backwater estuary lakes are just that. They are way off the grid, but now accessible via a new boat ramp. I've been fishing this chain of saltwater lakes for about 24 years, and can say from experience that they are at the top of my list when it comes to catching reds, trout, flounder and tons of big and tasty blue crabs.
This chain of shallow saltwater lakes, off of Hwy. 87, is located in Southeast Texas out of Port Arthur, and is only about a half mile from the Texas/Louisiana border. Prior to the new boat ramps launching anything other than a kayak was a task. The only ramp was located at Junior's Landing, which was nothing fancy, very shallow and with limited parking. There is one other ramp at a Texas Parks and Wildlife facility near the McFaddin National Wildlife Refuge, however it's remote and built for airboat traffic on extremely shallow flats.
The boat ramp dilemma on Keith Lake has finally been solved, thanks to a million dollar project. It's located at the Keith Lake Fish Pass, on Hwy. 87. This ramp is a Jefferson county public recreation site project. Funding assistance came from a portion of state sales tax on sporting goods through the local park grant program administered by the Texas Parks and Wildlife Department. The state of Texas contributed $500,000, and the city, county and district paid $500,000. The ramp is first class, with plenty of parking and just about any size bay boat can be launched.