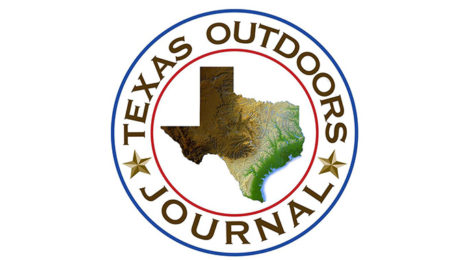 The Countdown Begins
One thing most all can agree is by the time August arrives we have begun to tire of summer's heat. Some relish the extreme warmth and limited time to be outdoors. Early and late is when temperatures allow us to escape from the modern-day world of refrigerated 70 degree indoor weather.
Many will forge ahead realizing that summer is beginning to fade and time spent with family and friends is slowly dwindling away. It is a countdown to the end of summer.
Later this month, families with school age children and grandchildren will see them heading back to hit the books. Extra-curricular activities and practice begin to dominate daily routines. The available time to fish and hunt will be diminished.
Then there are those whose countdown is in anticipation of what is to come. Some will escape the tail end of Texas heat by heading to the high country for an early season archery elk or mule deer hunt. Preparation is the focus as practice and collection of gear is the order of the day.
Still other hunters are making plans for September and beyond. It could be in anticipation of the season opener for dove. For others it is the early teal season with a few taking advantage of the early Canada goose season.
Many big game hunters are planning for opportunities in the Lone Star State this fall. Pronghorn antelope, whitetail and mule deer archery season or the "National Holiday of Texas" when the general deer seasons open in November are all on the radar of many hunters. It is not too far off.
Anglers are in the midst of their own countdown. Bass anglers have been probing deeper depths of inland lakes trying to coax some lunker to inhale their offering. This exercise is one that is limited by hot summer days, but in anticipation of when cool fronts and shorter photo-periods of the day will begin to cool freshwater impounds. Better days are ahead and anglers and gamefish alike anticipate it is not too far off.
Coastal anglers have been wading deep or fishing at night as they count the days to cooler weather and better fishing. This month the first indication of what is to come begins. Redfish will start to school in advance of their annual migration with mature fish heading to the Gulf.
Until coastal water temperatures cool many anglers will fish at night or under artificial lights for speckled trout. While nighttime fishing provides an angling outlet, astute salts know what the fall months offer.
With each passing day, that turn into weeks, subtle changes helps to chronicle the ongoing countdown. In time early flights of waterfowl will be seen winging their way along coastal shorelines. This migration of feathered visitors heightens the anticipation of improving conditions and opportunities.
Then there are those that will soon enjoy both fishing and hunting. It may be fishing early in the day on a favorite lake or a secluded coastal cove that will be followed later in the afternoon by hunting dove or teal.
We all countdown to days we think will be better or cherish those times of just spending it with family and friends. No one should miss an opportunity to spend time afield or afloat regardless of how imperfect today might be.
Even when conditions are less than ideal there is an opportunity to just share and be together. In time those better days will arrive and reward while those oppressive days become memories to recall and laugh.
It is best to experience today and anticipate the rewards of tomorrow as we countdown in our own individual ways.
Until next month: Pursue all of your outdoor activities in a safe and ethical manner.