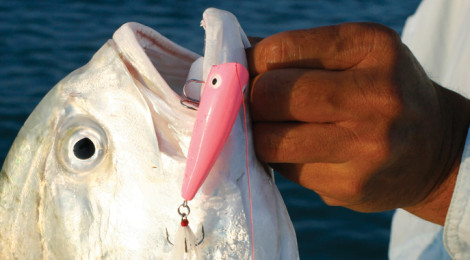 Steady action and enough fish for a bag full of fillets is usually easy to find.
Story and photography by Danno Wise
Summer is the most popular month for inshore coastal fishing. While spring has an advantage for producing more trophy trout and fall is the time for chasing herds of redfish and migrating flatties, summer is a great time to "just go fishing." And, the vast majority of people who are heading to Texas bays from June through August are looking to do just that – have fun and catch fish without stressing over high-tech tactics or strategies. For these somewhat casual coastal anglers, summer has plenty to offer.
SUMMER SCHOOL
The vast majority of fishermen hitting the water on Texas bays during the summer months will look to catch a cooler full of fillets – usually hoping for a box full of specks. Finding schools of specks is usually relatively easy in summer – hence their popularity among the fleet of fishermen hitting the water these next three months. In general, speckled trout will be found in the cooler deeper water of Texas bays from June through September.
Channels are always a good starting point when looking for numbers of specks in the summer months. Whether natural or manmade, channels offer relief from the summer heat for many fish species.
The reason for this is two-fold. For one, channels will always be deeper than the surrounding area. Secondly, channels usually concentrate tidal flow. Moving water will always be cooler than still water.
Concentrate on the channel edges early in the day, then drop down a little deeper as the day wears on. Try to time your channel fishing during times of moving current. And, as is the case with deep holes, there is often a thermocline present in channels. Find the thermocline and you will find the largest concentration of fish.