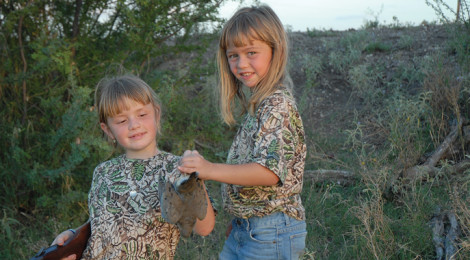 A lifestyle that passes on this rich hunting heritage to the next generation of hunters.
Story and Photography by Bob Zaiglin
During the first week of April, I received an email from my good friend Gabriel Serna, president of the Angadi, a Mexican association of landowners "ranchers" dedicated to the conservation, management, and sustainable harvesting of Mexico's valuable renewable resources. Not only did he request that I present my latest findings on whitetail deer management in Mexico at their XXVIII national convention in Nuevo Laredo, but more importantly he invited me to participate in a forum discussing the impacts of a law that has been proposed in Mexico to eliminate all hunting.
It's hard to imagine losing the privilege to hunt, but that's just what hunting is — a privilege — not a right, and if we sportsmen do not protect that privilege, it could be lost in the future.
Not only is hunting being challenged by anti-hunting groups, its infrastructure, based on recruitment, is slowly dissolving. More importantly, hunting is no longer the acclaimed outdoor activity it once was. While growing up in the 60's, hunting was a revered activity, and successful hunters were often recognized in the local newspaper. Historically, Native Americans demonstrating exceptional hunting skills were oftentimes celebrated tribal leaders. Why? Because they represented a source of protein, which insured their survival. Our forefathers relied on frontiersmen to provide fur for clothing, and more important, meat for the table. I am confident vegetarians were not amongst the Pilgrims attending that first Thanksgiving celebration.