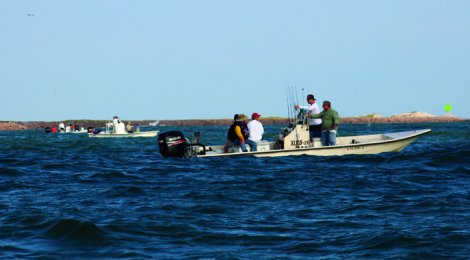 When summer temperatures soar, anglers can find a variety of fish willing to give them a tug at one of Texas' jetties.
Story and photography by Robert Sloan
There is definitely not a lack of fishing opportunities along the Texas coast. They vary from fly fishing the crystal clear flats on the Laguna Madre to fishing the wide open bays at Galveston with live shrimp. But one thing is certain – the fishing opportunities along Texas' jetties is one of the best options you can tap into right now.
You can find jetties from one end of the Texas coast to the other. Some are good, some are so, so. But if you know where, when and how to fish them you stand a good chance of catching a variety of fish that include redfish, speckled trout, mangrove snapper, ling, sheepshead, drum, jack crevalle, king mackerel, Spanish mackerel, bonito, red snapper and even tarpon.