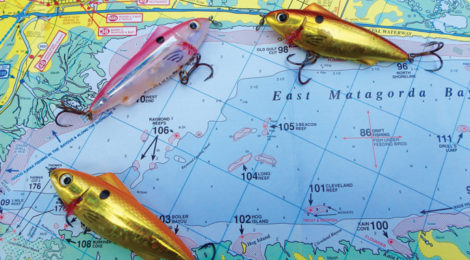 This structure provides anglers plenty of wintertime fish attracting options in upper coast bays.
-Nate Skinner
Shell is a structure regularly targeted by anglers fishing the Texas' Upper Coast. From East Matagorda Bay to Sabine Lake many prime fishing spots contain oyster or clam shell. On just about any given weekend from April to November, one can bet on several boats drift fishing over shell reefs. Many of these structures are charted as public knowledge and few are well kept secrets.
The popularity of shell reefs spawns from the fact that they typically attract generous quantities of speckled trout and redfish. But what happens around these structures during the winter months? The normal hoards of boats diminish as hunting seasons and cooler temperatures keep crowds of anglers off the water. Decreasing water temperatures stack up a variety of fish around oyster and clam shell to feed. The lack of fishing pressure combined with winter patterns set up some phenomenal opportunities over reefs.