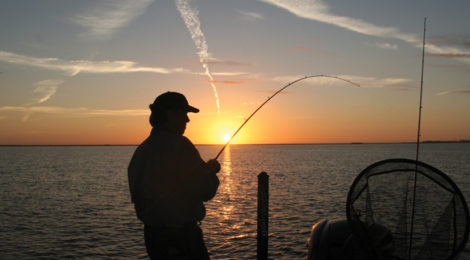 Off-the-beaten path this coastal estuary just keeps getting better and better.
Story and Photography by Robert Sloan
Sabine Lake is the single most wackiest place I've ever fished for three outstanding reasons. First of all it's way off the beaten path. Second, when compared to other bays along the Texas coast it gets very little fishing pressure. Third, and most important, it's full of trout, reds and flounder.
I'm not just whistling Dixie either. That's my opinion after 27 years of fishing Sabine. And after almost three decades of fishing here I swear it just keeps getting better and better. One thing that's very strange about Sabine is that 99.9 percent of the fishing is done with artificial baits. That's mainly because there are not marinas on the lake selling live bait.
Sabine Lake, located on the Texas/Louisiana border, is 14 miles long and 7 miles wide and is a fish producing jewel. It's not unusual to actually target trout, reds and flounder in the same day. That's your basic Texas grand slam and one that I've done many times on Sabine. For example you can start by catching trout on topwater plugs along the south revetment wall. After those are on ice, head over to the cane lined Louisiana shoreline and catch reds on spinnerbaits. You can check off flounder by fishing jigs at the mouths of one of the bayous on a falling tide. It's really that simple.
At the north end of the lake you'll find the Neches and Sabine rivers. The south end of the lake funnels into Sabine Pass. The pass funnels into the Sabine jetties that lead to the Gulf of Mexico. It's a fisherman's paradise, and offers good catches of a variety of fish throughout the year.