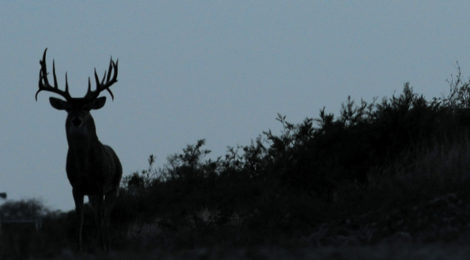 Habitat and how it is managed is the most vital ingredient to successful management if one or more of the three components (time, nutrition, and genetics) are missing.
Story and Photography by Bob Zaiglin
With the advent of another deer season upon us, it's time to locate a place to hunt. For most deer hunters this place could be described as an area that is conservatively hunted and inhabited by bucks exhibiting huge racks.
Does such a place exist, or is it just something hunters dream about? In Texas, portions of South Texas and the Panhandle come close, and the reason these areas stand out lies in the fact that they represent vast expanses of land conservatively hunted and characterized by a diverse habitat composed of vegetation nutritionally beneficial to deer. But even the hallowed grounds within these regions remain inhabited by bucks that develop less than desirable racks for the discretionary hunter. The fact is, bucks developing what are referred to as trophy antlers in the wild are aberrations, and the habitat they rely on is highly variable and always dependent on climate, requiring the application of proven management concepts based on achievable, realistic goals in order to augment antler size.