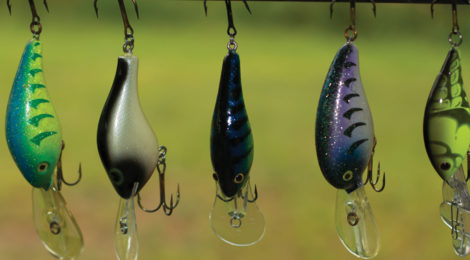 According to records, winter is the second best time to catch a lifetime fish.
Story and Photography by Brian Hughes
It's no secret that catching bass can be difficult during the winter months. Many anglers will pick up the deer rifle or shotgun and hunt through the winter, only returning to the water when the weather becomes more pleasant in the spring. And no doubt, your best chances to catch bass, especially big bass, occurs during the spring spawn. Records from the Sharelunker program maintained by TPWD bear this out.
Winter is the second best time to catch the fish of a lifetime, at least according to those same records. One thing that is imperative to understand is the definition of "winter" as we are using it here. There is official calendar winter, and then there is winter as we experience it in Texas.
Also, consider the size of our great state and understand that the upper panhandle experiences a quite different "winter" than the south Texas/coastal region. Keep that in mind when applying the things discussed, and adapt what matches to your fishing region.
To my way of thinking, winter usually begins in mid-to-late November and extends into late February. Using those parameters, the TPWD records of lunker fish shows November has produced 12 fish over 13 pounds that were entered into the program. December produced 25 and then we see a jump to 58 in January and a colossal increase in February with 130 fish entered.
So what happens to bass, and especially big bass, when we enter the winter months?
A bass is a cold blooded creature, and its body temperature will be the same as its environment. As fall approaches winter, cold fronts will blow in and cool the surface of the water. The water below it is actually warmer than that on the surface.