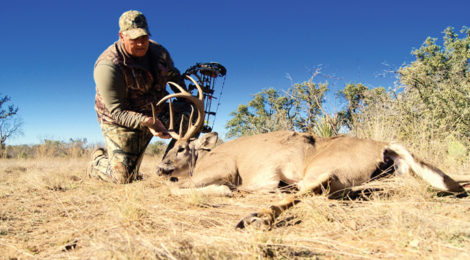 Repetitious practice will help make the shot count when it comes time to take the stand.
Story and Photography by Nate Skinner
The old adage, "You play like you practice," is one that is familiar to just about anyone who has been involved in sports or some form of organized competition.  When it comes to bowhunting, this statement has never been more true.  Archery season for whitetailed deer cranks up around the state on October 1st, and there has never been a more urgent period than now for hunters to begin practicing with a purpose.  Over the weeks and days prior to the opener, bowhunters that envision the situation they are anxiously anticipating during repetitious practice will make their first shot count when it comes time to take the stand.
Anyone can pick up a bow, walk out their door, and begin mindlessly and effortlessly throwing arrows at a bullseye with marginal precision.  It's a no pressure situation when the hunting buddies are around and each is trying to out-shoot the other.  But what happens with the concentric circles of a target are removed, the senses are heightened, adrenaline is rushing, and a hunter has to pick out a precise spot of fur and send an arrow towards an animal during an extremely close encounter?  Chances are, the hunter that has not envisioned his or herself during this exact moment will not be successful.
Practicing with a purpose is a strategy that all bowhunters should employ weeks before donning camouflage and climbing into a stand or occupying a blind.  It involves trying to simulate and encompass all aspects, scenarios, and emotions that might be experienced in the field.  That way when the time comes to draw the bow and put the sights on a whitetail, instinct takes over.  There are several strategies and situations hunters can execute during practice rounds to ensure that success occurs.