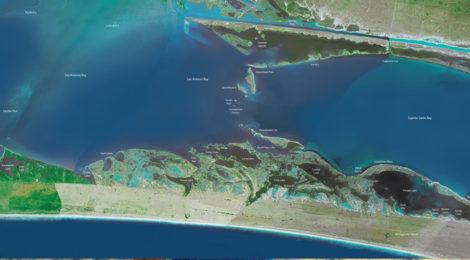 Tips and tactics that will put you ahead in the game of finding and catching fish.
By Robert Sloan
Some of the best fishing in Texas is happening right now on the backwater estuary lakes on the middle Texas coast. Some of the most popular destinations include Pringle, Contee, South Pass and Long lakes on Espiritu Santo Bay out of Port O'Connor and San Antonio Bay out of Seadrift.
What makes these shallow lakes so popular are the big trout they attract during the winter and spring. Along with those trout are lots of reds, sometimes in big schools. We are talking about miles upon miles of backwater flats fishing. These lakes get a lot of angling pressure at times. When the word is out the number of boats fishing these lakes can be mindboggling. But they are so big and diverse that they attract lots of trout.
I've been fishing some of these lakes for decades. Back during the 1983 freeze I was duck hunting on Pringle with a couple of buddies. The whole place was iced up. The good news on that day was that the ducks were flying like bats coming out of a cave. The bad news was that there were dead fish, specifically a good number of huge trout, everywhere. I'll never forget that. But that's when I really saw the potential of those estuary lakes.
All of these lakes have one thing in common – they are shallow, as in one to three feet deep. There are some areas that also hold deeper water and quite often that's where the fish will be stacked up.
These lakes can be difficult to get around unless you've got a shallow running boat. One thing all the boats have in common on these lakes is that they have a tunnel and a jack plate, and many also have trim tabs.