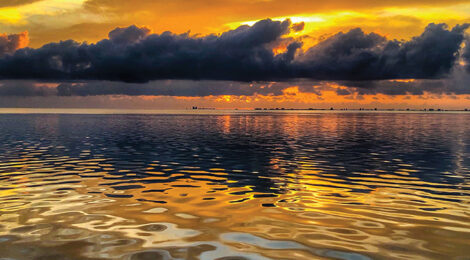 Regardless of the region of the Texas coast anglers find themselves they will be presented with plenty of options and species to target.
Story and photography by Danno Wise
June signals the start of summer and, therefore, the start of summer fishing on the Texas coast. This means warmer water, warmer weather, more active fish and a greater variety of available species. This is particularly welcome news for anglers wanting to keep a few fillets in parts of the state (Upper and Lower Laguna Madre areas) where new reduced bag limits on speckled trout were implemented as a result of February's freeze event.
Beginning in June, those wanting to keep fish to eat will find plenty of other tasty options to throw in the cooler, allowing them to keep other species for the table. That will also allow the trout population some additional time to recover.
Beyond just having other fish to fill the box, anglers will be able to bust out a variety of rods which have been stashed away during winter and begin chasing kingfish, Spanish mackerel, ling, shark and tarpon, which will all be moving in close to shore. Additionally, state water red snapper fishing will be good throughout the summer. Of course, inshore species such as speckled trout, redfish, black drum, sheepshead and flounder will all be common catches as well.
Really, June is a time when all angling action along every portion of the Texas coast starts popping wide open. Inshore, nearshore and offshore will all be happening. Surf and jetty fishing gets going good as well. So, even though there will be a slew of summertime fishing starting this month, there will be more than enough productive water to allow everyone room to spread out a bit.   June is also the time when more consistent weather conditions settle in along the Texas coast. Beyond consistently warmer weather, milder winds are also a trademark of early summer.
************************************************************************
To read more, click here to SUBSCRIBE