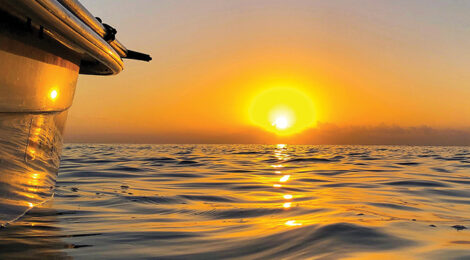 Regardless of where anglers fish, there's an amazing array of fishing opportunities for a variety of coastal gamefish.
Story and photography by Danno Wise
Summer has finally officially arrived. Most actually consider Memorial Day Weekend the start of summer, although the first official day is June 21. Either way, June is definitely the state of summer along the Texas coast. Summer weather, summer crowds and, most importantly, summer angling action will all very evident this month.
So, what exactly does that mean for Texas saltwater fishermen? Essentially, anglers can expect consistent weather and outstanding fishing. Moreover, fishermen all along the Texas coastal curve can expect a greater variety of species with many more effective ways to catch them over the next few months. That means even though anglers will have to deal with swelling summer coastal crowds, the increased amount of productive water and available species will more or less negate the impact of these throngs of seasonal visitors.
Although many more species are available some of the primary targets will remain the same. Speckled trout and redfish will always be the top two on the list for Texas inshore anglers regardless of the season. However, where and how they fish for them will change a bit during the heat of summer.
There will actually be a variety of areas and ways to catch speckled trout during summer, especially during early summer. There will still be some big trout caught along shorelines and over shallow flats on topwaters. The topwater bite will mostly be an early morning proposition during summer. But, there will still be some quality fish willing to strike surface plugs during the lowlight hours – especially on the flats closer to passes connecting to the Gulf of Mexico.
************************************************************************
To read more, click here to SUBSCRIBE