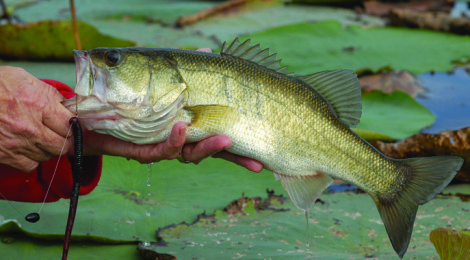 Legendary T-Bend guide, tournament pro offers 10 tips for Texas rigging
Story and Photography by Matt Williams
Anyone who dabbles in Texas tournament fishing, particular in the eastern half of the state, has likely heard of Glen Freeman. He's probably taken your money a time or two.
Freeman's name is legendary where I'm from. Not because he has a knack for catching big bass, but because he has the uncanny ability to reel in the fat girls when there is money on the line.
The 65-year-old angler from Converse, Louisiana, is a good stick on any lake. But he is a hammer on Toledo Bend, a 181,000 reservoir located along the winding, watery Texas/Louisiana borderline that is the Sabine River. He has fished the big lake since the early 1980s and has been working there as a full-time fishing guide for the better part of two decades.
If there is a bass tournament coming to town and Freeman's name is on the roster, only a fool would hedge a bet against him. This is especially true during the summer and fall months, when water levels dip and big bass are prone to set up around primo underwater humps, ridges, points, old roadbeds, channel swings and isolated sweet spots far from shore.
Widely known as one of the best structure fishermen around, Freeman also is considered by many to be one of the most deadly anglers around with a plastic worm dangling from the end of his fishing line. Not surprisingly, he was quick to admit that the worm is at the heart of his tournament fishing success.
"It plays a huge part in my fishing," he said. "Big bass love a worm. It doesn't have to be a big worm, either. I've caught a lot big fish on a seven-inch worm over the years."
Freeman likes to fish his worms a variety of ways, but his favorite by far is the Texas rig. The set-up consists of a bullet-shaped sinker, hook and worm. The slip sinker slides on the line, ahead of the hook and worm.
The sinker can be held in place at the head of the worm using a rubber peg or allowed to glide freely. The mechanics of the bait make it snag free, so it can be tossed into the thickest of cover and crawled slowly back to the boat with little concern of getting hung up.