Texas Parks and Wildlife Department has named Craig Bonds as the new division director for Inland Fisheries.
"Craig Bonds' vision, experience, science background, and strong history of leadership made him a compelling choice as the next director of our Inland Fisheries team. As well as anyone, Craig understands the myriad issues confronting our fisheries and aquatic habitats in the state. He is eminently well respected and well positioned to lead our Inland Fisheries team as they continue to steward our nationally renowned fisheries, " said Carter Smith, the TPWD executive director.
Bonds' career with TPWD spans 16 years within the Inland Fisheries research and management branch, including the assistant district team leader, district supervisor and regional director; a position he has held since 2007. He has worked in all three of TPWD's Inland Fisheries management regions.
In his most recent position he has been responsible for the implementation and evaluation of statewide freshwater fisheries management and research throughout East Texas.
"His work experience is extensive and includes many of the division's high-profile programs," said Ross Melinchuk, the TPWD deputy executive director for natural resources. "Craig has been involved in aquatic invasive species control, alligator gar research and management, reservoir fisheries habitat partnerships, and expansion of our Neighborhood Fishing programs to urban centers, as well as cross-border fisheries management with Louisiana and Oklahoma, and the Toyota Texas Bass Classic." "The Inland Fisheries division and the anglers of this state will be well served by Craig and his team of 200 fisheries professionals as they take on the challenges of the 21st Century in the Lone Star State,"
A sixth generation Texan, Bonds holds a Bachelor of Science degree from Texas A&M University and a Master of Science in Fisheries Management from Virginia Tech.
Bonds is a Certified Fisheries Professional with the American Fisheries Society and has twice received the Outstanding Fisheries Worker of the Year award from the Texas Chapter of the American Fisheries Society.
Bonds will assume his new position as the TPWD Inland Fisheries division director on January 19.
"I am truly honored and privileged to be given this opportunity to lead a highly dedicated and capable team of Inland Fisheries professionals," said Bonds. "I look forward to working together with them and our external partners to carry out our mission of providing the best possible public fishing opportunities while faithfully honoring our aquatic resource stewardship principles."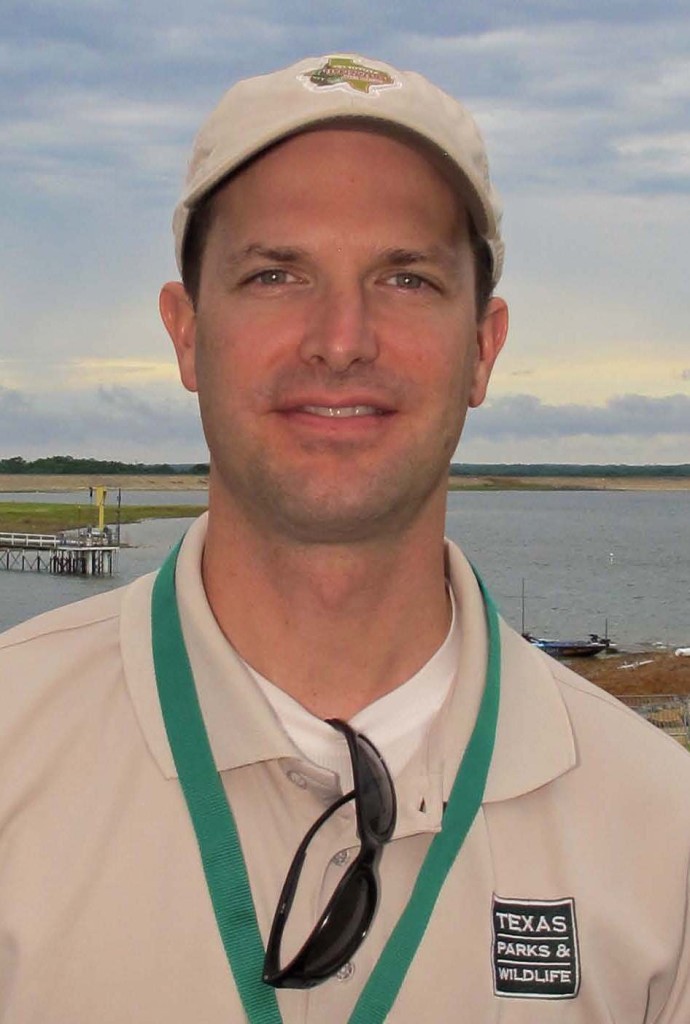 Craig Bonds, TPWD's new Inland Fisheries Director