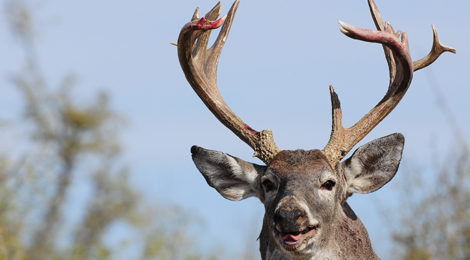 There is some scientific evidence that older, larger rack-producing whitetail bucks have an incredible ability to overcome life's challenges.
Story and Photography by Bob Zaiglin
Situated in an elevated deer blind enjoying a panoramic view of an ocean of thorn-scrub, a hunter scans the brush-lined perimeter of an expansive pear flat, hoping to see a mature buck with antlers larger than any he had taken over the last quarter century while hunting the Golden Triangle in South Texas. Although deer movement was minimal throughout the early morning hours, ominous dark clouds approaching from the north was a portent of things to come.
Just before noon, winds picked up as a blustery cold blue norther rolled in and the clear sky rapidly relinquished to dark cumulus clouds. Abruptly, the sportsman slipped on a jacket as the frigid, dank air permeated his light camouflage vest. Although underdressed for the unexpected drop in temperature, there was no way he would exit the blind because a major buck movement was about to occur, starting with several middle-aged bucks hazing a doe. Nothing spurs big buck activity more than the arrival of a mid-December cold front, which is an event hunters dream about as it fires up those old, reticent bucks into moving about, increasing the chance of seeing some of the larger-racked bucks on a property.