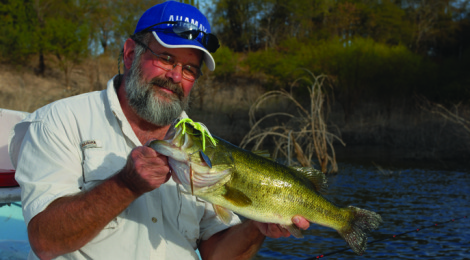 For those that love to spend time outdoors, it is the best time of the year.
Story and photography by Matt Williams
I love Texas, no matter what time of the year it is. But I'm especially fond of this place during the fall. It's a grand time of the year to be here, especially for those who like to spend time outdoors.
It makes no difference whether I'm on a quiet East Texas river in a flat bottom or on a big lake bucking tall waves in a bass rig. There is something about being out there during autumn that spurs an energetic pathos in my mind. It's a get-up-and-go kind of deal, one that feeds a fishing fever that will continue to build right on through winter and spring.
Here are some sights, sounds and other things I love about fall:
Ghostly Boat Ramps: There is nothing more disheartening to a hardcore fisherman than arriving at his fish favorite fishing hole only to find two or three boats already in the area picking it apart. This is rarely a problem during fall, because many anglers tend to swap their flipping sticks for a scattergun or deer rifle this time of year.
As result, boat ramp parking lots that were full of trucks and trailers two months ago will often times resemble ghost towns during fall. At times the best lakes in the state may be so devoid of traffic that it can seem like you have the entire body of water to yourself.