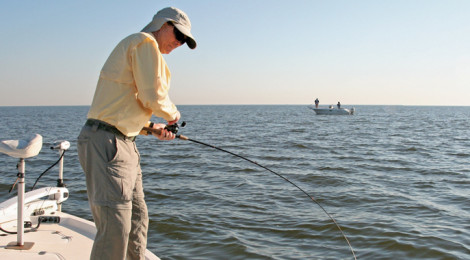 Fishing crowded waters is a fact of life, which is why scene control in the boat and on the water is a must at all times.
Story and photography by Robert Sloan
The tricky side of fishing is not always catching them, but being able to worm your way to within casting distance of your target without spooking the fish, or cutting off nearby fishermen.
Boat anglers have never had it easier. These days, we can stop on a dime with a Power Pole and control our drift with a trolling motor. There is also a drift sock and stake out poles. With just a little bit of forward thinking, getting into position to make a payoff cast is not that difficult. It's all about the scene control while on the water.