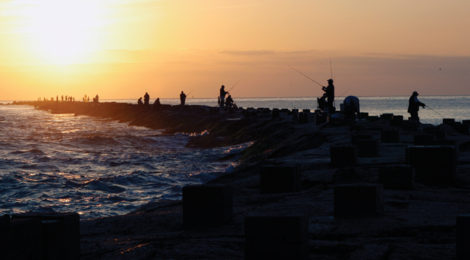 Warmer weather, plenty of fishing options and land-based events draw anglers to Texas' cities by the sea.
Story and Photography By Danno Wise
December is the apex of the holiday season. And, given that school is out for a sizeable portion of December, a number of people will be taking a vacation over the next month. While spending time with friends and family is usually the priority during winter vacations, there is also something to be said for spending time on the water during the holidays.
In recent years, it has become more and more popular to travel to coastal destinations to celebrate holidays. South Padre Island, Port Isabel, Port Mansfield, Corpus Christi, Port Aransas, Rockport, Port O'Connor, Matagorda, Galveston, and other Texas coastal towns have become popular holiday vacation destinations. Despite the fact they are radically different from one another, with some offering more than others for non-fishing entertainment options.
When choosing a destination, it really depends on style of vacation you want. But, more on that later because, regardless of the amount and type of entertainment anglers want when not fishing, they can be assured every coastal destination in Texas offers plenty of angling activity during the holiday season.
WHAT TO EXPECT ON THE WATER
Even during the middle of winter, anglers plying the inshore waters along the Texas coast can expect good fishing more often than not. Of course "winter weather" on the Texas coast varies from year to year so it is a somewhat relative term.