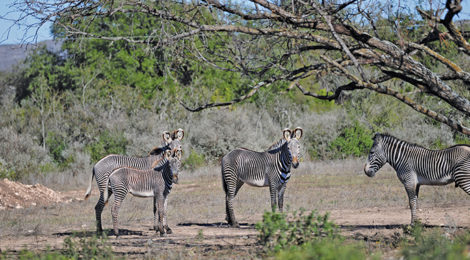 Texas Agricultural Statistics service estimates over 250,000 exotic ungulates are widespread and inhabit 194 Texas counties.
Story and photography by Bob Zaiglin
As our plane touched down in Victoria Falls, my heart skipped a beat with excitement as we had just completed a 9,000 mile excursion to enjoy our first safari on the Dark Continent. Exiting the plane and walking across the sunbaked tarmac, we were greeted by dancers in native attire welcoming us to Vic Falls, home of the 'smoke that thunders' as the falls stretch for one mile across the great Zambezi River before the river plunges two hundred feet to the rock-laden gorge right in town.
A few hours later we boarded a bush plane to the renowned Chirisa concession where I would pursue my first Cape buffalo and experience the Africa of old. That was the first of 12 trips my wife Jan and I have made to the Dark Continent and each and every one of them remain permanently etched in our memory banks.
Whether you are a hunter or just an admirer of wild places and critters, Africa should be on your short list of places to visit, but if you can't make it happen, the next best place to go is Texas, a state twice as large as Zimbabwe, where a richly diverse population of African species call home.
************************************************************************
To read more, click here to SUBSCRIBE