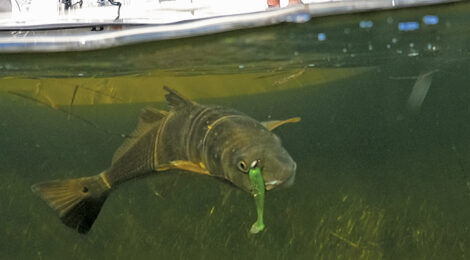 Coastal fishing in November is all about being ready for anything Mother Nature throws your way.
Story and photography by Danno Wise
As November gets underway, most folks turn their thoughts to Thanksgiving. For most Texas inshore anglers, the thing to be most thankful for is the continued change in the weather. Anglers aren't the only ones noticing this change – fish are taking note as well.
Although November is actually the second full month of fall, many years – including this one – autumn-like weather doesn't really set in along the Texas coast during October. In the weeks leading up to Thanksgiving, anglers will see true fall weather and perhaps even a sneak peek or two of winter as the weather and water continue to cool as fronts become stronger and more frequent.
November is really a time of transition along the coast and much of that change is predicated on the weather. As the weather changes, so do fishing patterns – how the fish are acting, where the fish are found and what baits or lures are needed to tempt them will all change over the next month to six weeks. The number of available species also begins to dwindle. Additionally, flounder fishing – traditionally one of the premier inshore angling activities this time of year – is closed for the entire month. As a result, anglers will mostly be focusing on speckled trout and redfish.  Sheepshead and black drum will still be readily available as secondary targets.
The one thing about November is it is wildly inconsistent. Change is the only constant. In fact, many years – this seemingly could be one of them – November will see two seasonal transitions within the same month.
Along the Texas coast, the transition from summer to fall is usually gradual and happens over the course of months – long after the calendar says it should've happened. At times, that transition will drag into November.
************************************************************************
To read more, click here to SUBSCRIBE