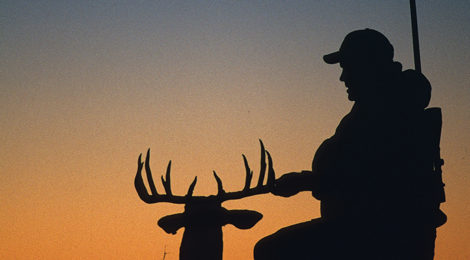 An update on a variety of topics from the 42nd annual Southeast Deer Study Group.
Story and Photography by Bob Zaiglin
The 42nd annual Southeast Deer Study Group meeting was held on February 17-19, 2019 in Louisville, Kentucky, home of Mohammed Ali and Kentucky Fried chicken. Since its inception in 1975, the event has represented an annual rendezvous for dedicated deer researchers, biologists, land managers, and landowners from across the Southeast sharing the latest research findings on the white-tailed deer.
The theme for this year's meeting encompassed the popular locavore movement developing across the country where people are becoming increasingly interested in locally produced, healthier food, with hunting, particularly for deer, representing a significant source of preferred protein.
"Deer, It's What's For Dinner" was not only timely, it represents the essence of what deer hunting is all about. Venison is not only a healthier source of protein, it is consumed in massive quantities on an annual basis by not only hunters, but a substantial number of needy families provided with venison by various organizations that distribute hunter-harvested venison to those who can use the resource.
Recognizing the fact that education could play an important role in hunter recruitment, and that there are a substantial number of individuals who would like to hunt but have no idea how to get started, Brian N. Clark of the Kentucky Department of Fish and Wildlife Resources addressed the benefits of introducing adults to hunting through a hands-on educational program that could potentially increase recruitment rate of hunters.