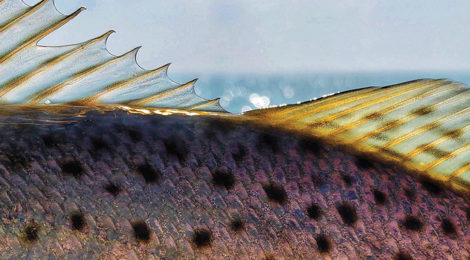 Anglers can expect a date with hot late winter fishing action either side of Valentine's Day.
Story and photography by Danno Wise
February is the final month before the return of warmer weather. Although the Spring Ides of March will see plenty of sunshine and warm winds, February is often cold, grey and dreary. In fact, some of winter's worst weather is usually reserved for February. The late winter weather can be so cold, an entire holiday – Valentine's Day – was created to warm the hearts of millions during February. For saltwater fishermen in the Lone Star State, however, the often hot action with speckled trout and redfish provide a warm glow during the final month before spring.
Of course, no stereotypes are absolute. Though February sees Coastal Texas in the throes of winter weather and it is often overcast and cold, there are also some sunny, relatively warm days in February as well. As a result, the immediate fishing pattern will oscillate somewhat based on prevailing conditions. Regardless of weather this time of year, fishing can be hot for those who know where to look and how to fish in Texas bays during late winter.
Some of the simplest fishing to be found in late winter is targeting schoolie specks in deep water with soft-plastics or live bait. This is perfect for fishermen more interested in boxing some "eaters" or who just want fairly constant action.
During February, schoolie specks will be staunchly in a winter pattern, meaning anglers can usually find dense concentrations of fish in deep water areas. Deep structure – humps, shell pads, rigs, pilings, bridges, etc along with channel edges are often packed with fish. Anglers just wanting fast action and plenty of fillets can usually fill a box quickly once a concentration of fish is found. While most of these fish will on the lower end of the keeper scale – usually in the 15 to 16- inch range with a few 17 to 20 inch fish mixed in – there will be plenty of them.