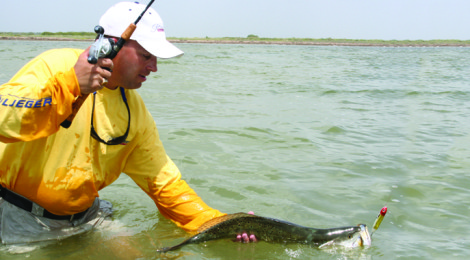 A variety of ways to catch trout along the Texas coast, plus the added bonus of some afternoon dove hunting awaits anglers this month.
By Robert Sloan
The best thing about September is that the summer crowds are gone. School is open, football season is in full swing and about the last thing many folks think about is fishing. But truth-be-known this is the time to target speckled trout from Sabine Lake to the Laguna Madre. That's a lot of water and as we move away from simmering hot days, tactics for catching trout can vary from one bay to another.
September on Sabine Lake means fishing under the birds. This is one of my favorite places to fish in September. There are not too many boats to contend with and numbers of trout feeding under the birds is something you have to see to believe.
There are several ramps on Sabine that provide quick access to the open water areas of the lake where you'll find great action under the birds. One of the best is at the Pleasure Island RV Park on the northwest end of Sabine. Another is located at the causeway bridge that connects Texas to Louisiana. There are ramps on both sides of the bridge. The best one is on the Louisiana side.