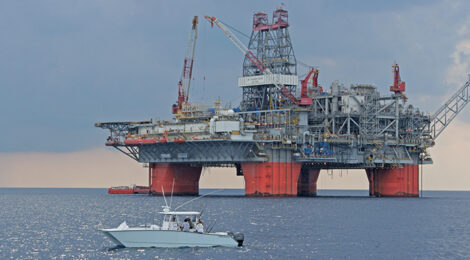 For an adventure try setting up blue water offshore trips all over the world and make some spectacular memories. 
Story and photography by Robert Sloan
Offshore fishing anywhere on Earth is totally unpredictable from one day to the next, and I suppose that's why it's so addictive. The following is a montage of trips I've been on over the years, and will provide you an idea of how much fun and adventure you can have while fishing in the cobalt blue currents with lures and live baits.
On one trip out the day began with four of us leaving the Sabine Jetties and heading into the wild blue yonder. Where that would take us was any bodies' guess. We were leaving the mainland on the Texas/Louisiana border and wouldn't be back for almost three days.
We were in Curtis Thorp's 31 foot Contender. The boxes were full of ice, we had enough fuel to make it to Mexico and back. One cooler was full of stuff to make Ceviche, lots of sandwich stuff, a couple of watermelons and lots of ice-cold beer and water.
First stop at about 65 miles out due south of the Sabine jetties was a shrimp boat crew culling their catch. We idled up to that boat and were stunned to see a school of black fin tuna hanging close to the boat. Most of the time these fish are in the five to 10 pound class. These were more in the class of 10-plus pounds. We loaded up the fish box and forced ourselves to quit casting and catching with one ounce silver spoons. Later that evening we were at the Flower Gardens dining on fresh tuna, and looking forward to another day of fishing.
At dawn the next morning we were trolling four C&H Stubby Bubbler lures for wahoo and dorado when we came up on a weed line that was loaded with fish. One of which was a huge ling, just laid up in the shade.
************************************************************************
To read more, click here to SUBSCRIBE