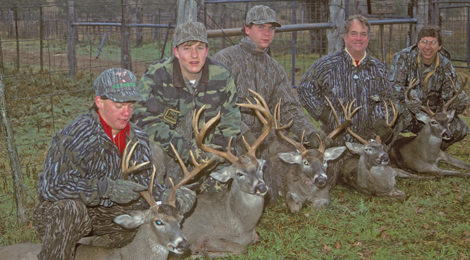 Mentorship and willingness of landowners to provide hunting opportunities are vital to assuring hunting is preserved.
Story and photography by Bob Zaiglin
Subjugated by the coronavirus to remain home like all U.S. citizens in an attempt to mitigate the spread of the invisible invader, I couldn't help but think about the impact this virus would have on deer hunters if it remained throughout the fall. Just think about it, if for some reason you woke up one day and discovered you could no longer hunt.
First of all, it won't be the coronavirus that curtails hunting, at least over the long term. The real enemy of hunting is the continual decline in recruitment, which has been sliding downward since the 80's, and 16 percent over the last five years. And the portentous spread of CWD is possibly the greatest threat to the future of deer hunting, particularly if this invasive neurological disease enters the human system.
But the good news is scientists are performing tests on Macaque monkeys, often used to model human prion diseases because they are genetically similar and susceptible to several types of prion diseases known to infest people, and have found the disease not to cross the species barrier.
If deer hunting was no longer conducted, game and fish agencies would suffer economically because deer license sales represent the top funding source for most wildlife agencies and white-tailed deer rivals squirrels and rabbits as the first species most novices hunt.  According to a study conducted in 2008 by Responsive Management for the National Shooting Sports Foundation, 30 percent of first-time hunters pursued rabbits, 22 percent hunted squirrels and 20 percent hunted white-tailed deer.
************************************************************************
To read more, click here to SUBSCRIBE