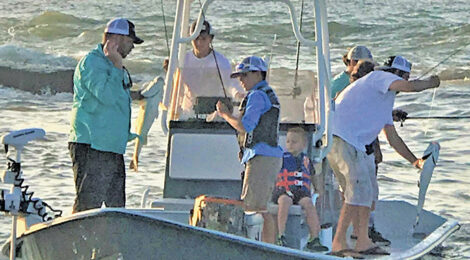 So many distractions but so many options that should not be overlooked.
Story and photography by Robert Sloan
October is a tough month on hunters and fishermen because we've got such a wide-open menu of outdoor adventures that include dove hunts, bow hunting for deer, great topwater fishing for bass.  Then many are just getting ready for duck and the regular gun season on deer that can take up a lot of spare time this month. There is also a lot of great angling options along the Texas coast a whole lot of fishermen can tap into.
Some of the best action on the upper Texas coast will be under the birds for both redfish and trout. And two of the very best places to hit are East Galveston Bay and Sabine Lake. If I had to pick between the two Sabine would get the nod every single time.
Sabine Lake is at it's very finest during October. There aren't that many boats on the water, and the gulls will be flocked up and chowing down on shad and shrimp all over the lake.
"It's is definitely one of my favorite places to fish under the birds," said Austin Dishman, who has been chasing trout and reds on Sabine for decades. "I've never seen bigger flocks of gulls than what we have on this lake in the fall. I mean it's not unusual to find a hundred or more birds feeding over one school of trout. It's fast and fun fishing that will put lots of tasty fillets in the freezer."
A soft plastic fished under the birds is a great option. One of the more popular jigs here is a Deadly Dudley. The owner of that lure company is Paul Falgout, who lives in Beaumont and has spent a considerable amount of time on Sabine developing the Deadly Dudley soft plastic jigs that are made in a wide array of colors.
************************************************************************
To read more, click here to SUBSCRIBE