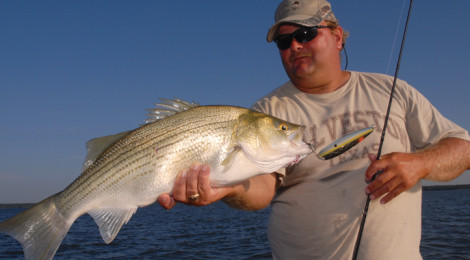 Clean, wholesome fun for the entire family.
Story and Photography by Matt Williams
School is out and summer is here. Whether you are a family guy with a passel of kids to entertain or a single mom looking to broaden a child's horizons to include one of life's simple pleasures, there may not be a better way to pull it off than spending a day or weekend wetting a line on a Texas lake, pond, river or stream.
Fishing is a great sport that the whole family can enjoy. Not only is it clean, it is also wholesome and fun. In some cases, it might even be a catalyst that to help build character, confidence and provide some solid direction for an impressionable mind before one of life's many pitfalls steers it astray.
One of the neat things about fishing is you never really get too old to enjoy it. My dad passed away last March. He was 92. Even though he was pretty much bedfast during his final days, he still enjoyed hearing about my fishing trips right up until the very end.
I won't bore you with colorful childhood fishing tales about shagging grasshoppers and digging for worms to soak in grandma's pond, but I will tell you that the passion for fishing my father instilled in me as a boy helped shape my life and mold my career. In fact, I love the sport just as much as an adult as I did as a kid. Maybe more.
It makes no difference if I'm soaking shiners around brush piles at Lake Fork or casting big swim baits for monster largemouths at Lake Bacarrac in Mexico, the excitement meter still rings the bell each time I feel a "rap tap" at the end of my pole. Heck, at 55, I still get just as much a charge when I see a bream bobber go under as I did when I was five.
Fishing For the Fun of It
If you forget everything else you read here, it is important that you remember this: First impressions are everything. When teaching a rookie to fish it is critical to make the experience fun.
Fishing is supposed be enjoyable, not an endurance contest or a lesson in exercising patience. This holds especially true if the student is a youngster.
Kids like to have fun. The best way to get them hooked on fishing is to make the outing as pleasurable as possible.
As a rule kids have fairly short attention spans. They can get bored pretty quick if the fish aren't biting real well. If a child puts down the rod and wants to play with the worms or put their hand in the shiner bucket, let them. If they want to practice casting instead of watching a cork bob in dead water, let them. The more fun a child has on a fishing trip the better the odds they will jump at the chance to go back.